Opportunity: Join UCAP
Publicação: 2 de setembro de 2022
.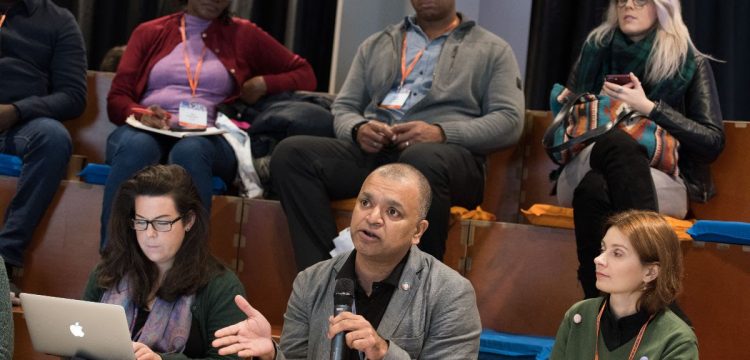 Dear Friends,The Union Community Advisory Panel (UCAP) is inviting you to apply to become a UCAP member representing affected communities in your region. The function of UCAP is to advise The Union's board and management on how to best address the needs of affected communities and civil society across the organisation through active participation in the Coordinating Committee of Scientific Activities (CCSA), The Union World Conferences on Lung Health as well as Institute program implementation and research projects as appropriate. Please see the Terms of Reference attached to this email. 
Participation CriteriaMembership for voting roles will be based on the following criteria:Preferably a person directly affected by TB, HIV, Adult and Child Lung Health, and/or Tobacco ControlHave clear ties to and support from relevant networks/organizations in their regionCapacity to communicate and network effectively and broadlyDemonstrated knowledge about TB, asthma, lung disease and/or tobacco controlBe available for monthly calls, frequent email communication, and in-person meetings at Union ConferencesCommitment to principles of transparency and accountabilityBe conversant in EnglishOne person must be from populations affected with chronic pulmonary diseaseIt is also preferable if candidates are Union members and are willing to support resource mobilisation for Community Connect.
Review process
The Union will establish an independent selection committee to review applications, create a shortlist of applicants, and provide The Union with recommendations based on the membership criteria, priority regions, representation of the scope of The Union's areas of interest, and issues outlined in this ToR.
Final selections will be made by The Union staff members/consultants and UCAP co-Chairs. Selection committee members will not be eligible for UCAP membership in the current term being recruited.
Interested in applying? Please submit the following:
1. Applicant's CV
2. A letter of motivation expressing the applicant's interest in joining UCAP and relevant experience
3. A letter of support from the applicant's organisation
Please send your application to: communityconnect@theunion.org
The deadline for submission is 30 September. Please read all the information pertaining UCAP membership and application here.
Comentários